About Us
Gaddis Brothers' Martial Arts is developing life skills that help kids in school, home, socially and so MUCH More in Pittsburgh's North Hills.
Special Online Offer!
10 Classes FREE!
About Our School
Gaddis Brothers' Martial Arts is built on the fundamentals of improving, developing and enriching lives through martial arts. We make each and every student feel confident they can rely upon the skills learned from our outstanding team of instructors.
Our lessons are full of energy, fun, and sure to bring the most out of each students. Better yourself by joining the team at Gaddis Brothers' Martial Arts! Our Martial Arts For Kids Program has an emphasis on respect and further development both physically and mentally. Martial Arts translates into the classroom with increased memory, discipline and setting and achieving personal goals!
When a student joins Gaddis Brothers' Martial Arts they will unlock many benefits such as self-esteem, physical fitness, leadership skills, self-discipline, and a greater sense of balance.
Gaddis Brothers' Martial Arts is conveniently located on Babcock Boulevard, just down the road from McCandless Crossing and UPMC Passavant Hospital! Classes are starting and we are always happy to help teach Martial Arts to our community. Gaddis Brothers' Martial Arts is looking forward to welcoming you!
Gaddis Brothers
The Gaddis brothers, John and James, both started training in the early 1990's. John Gaddis serves as the dojo Sensei (main teacher) while James serves as the dojo Sempai (senior instructor).
Starting as young boys, the Gaddis brothers have trained in primarily in Karate and Judo. Throughout their training they have come to agree that no martial art is better than any other. All martial arts relate and usually connect in fundamental ways. The Gaddis Brothers refuse to specialize and believe that being a great martial artist means being a well rounded martial artist, with an open mind and as much experience as possible.
The Gaddis Brothers believe that although martial arts has a lot to do with self defense and combat, it has just as much to do with personal development and character perfection. They try to ingrain and pass on this philosophy to all the members at their school.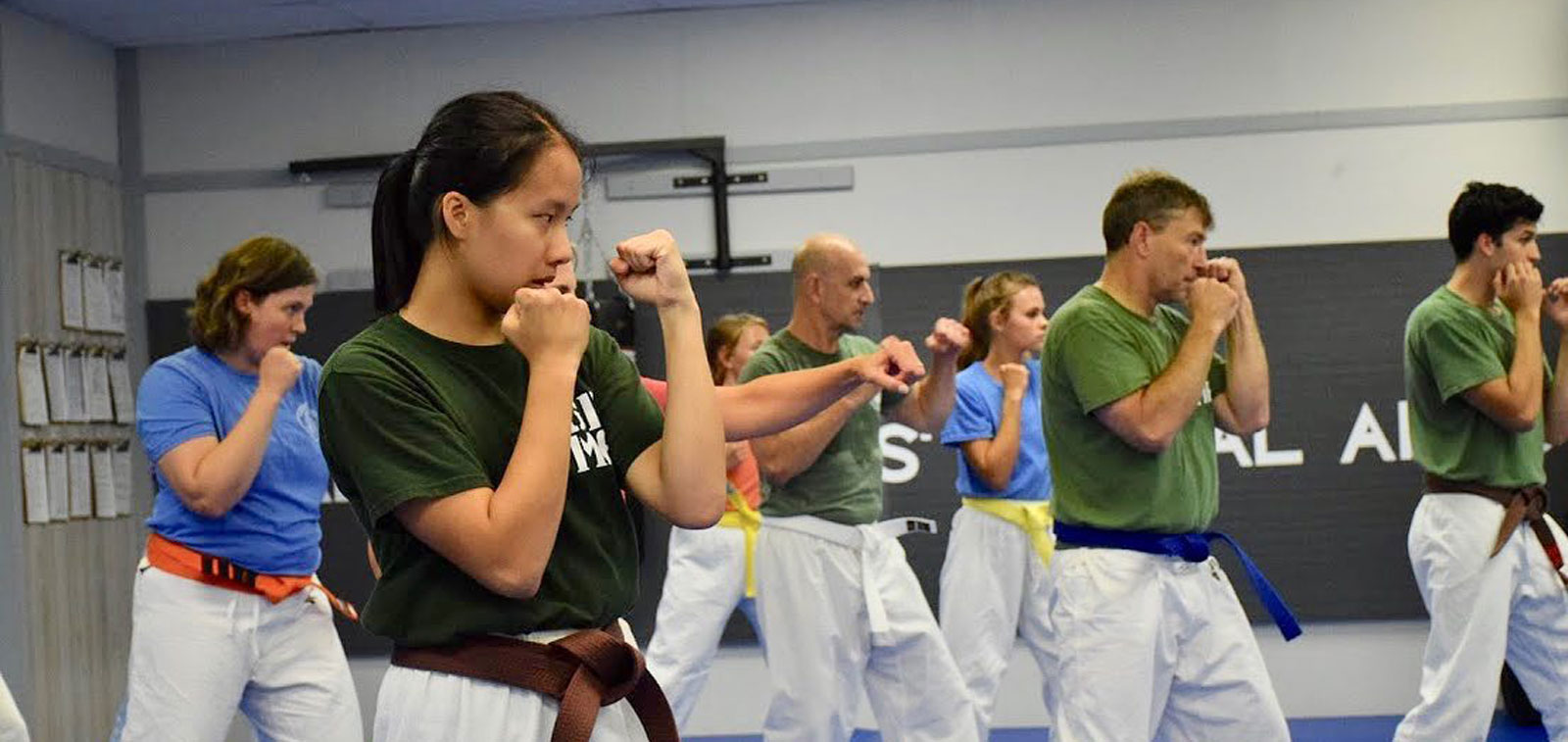 Why Choose Gaddis Brothers' Martial Arts?
World Class Instruction
For our kids: Unlike most activities for kids, our programs are not taught by part time or volunteer instructors. We offer classes 6 days we week and a curriculum that is based on making the individual succeed all while learning life skills like respect, discipline and communication.
For our teens & adults: People have a wide variety of goals when they start martial arts. Some want to lose weight, some want to get in incredible shape, some want to learn self-defense. Gaddis Brothers' Martial Arts work with you individually so that your goals can be met.
It's Easy – and FREE – To Get Started!
If you are like most people, considering a martial arts program is a completely new idea. That's why offer free information on getting started. You're going to discover it's a safe and fun environment that will build confidence, develop discipline, get you (or your child) fit and safe!
Our Martial Arts Team Takes Great Pride In The Reviews We Receive
See What Our Community Members Say About Our Programs